Improve your bottom line by boosting efficiency. How your business gets paid is the most important part, options for payment, depositing checks from the office and more.
ACH
Conduct a number of outgoing collection options to provide convenience to your customers or partners, 24/7 via Business online banking:

Contributions for non-profits or donations
Recurring dues, leases or rents
Insurance premiums and more

Same day ACH allows you to receive the funds in your account the same day the ACH is originated
Schedule one-time or recurring outgoing payments
Enhance your customer experience and increase loyalty, providing a reliable payment option that is accurate and convenient
Save time and money relating to receiving and processing checks
Efficient and accurate processing, providing more visibility to your cash position
Improve cash flow
Increase productivity by automating processes
Autobooks
We partner directly with Autobooks to provide our Business Express Online Banking customers the ability to seamlessly collect invoice payments.
Convenience: Let your customers pay by credit card, debit card or electronic bank transfer.
Automation: Set up recurring invoices and automatic late fees for past-due invoices.
Better records: Easily track payments and access updated financial reports.
Customization: Add your company logo and colors to create professional-looking invoices.
Consistent cash flow: Set recurring payments for a predictable monthly cash flow.
Low fees: No monthly usage fee. Pay a 3.49% transaction fee when you accept a payment by card, or just 1% for bank transfers.
Accounting and Reporting: Upgrade to an expanded accounting system to make cash flow even easier (for a small fee of $10/month).
For more information on Autobooks, go to Frequently Asked Questions.
Lockbox
Accelerate cash flow and let us process your business receivables
Your business defines the reporting, imaging, export files and web access for customized parameters
Incoming mail receipts are delivered to your assigned P.O. Box and same day deposited directly to your account
Online portal for management of images, reports and trends
Maximize availability of funds
Enhances your cash position
Provides timely deposit information
Save time and resources; eliminate unnecessary trips to a branch
Strengthen audit control
For more information on Lockbox, go to Frequently Asked Questions.
Merchant Card Services
Peoples National Bank offers exciting solutions for business owners like you. Our payment solutions are powered by Fiserv®, the global technology leader providing secure and innovative payment technology and services to more than six million merchants and financial institutions around the world. You get access to state-of-the-art security and countless apps to meet the unique needs of your business.
Every Way Your Customer Wants to Pay
Our Clover® POS systems make it possible for your business to accept virtually all payment types and manage your business better. With unique POS systems and a full suite of accessories, there's a solution that's right for your business, with lease or purchase options available.
Payment processing and business management solutions all in one device
Countertop and mobile solutions to fit your business
Manage inventory, employee schedules, payroll, cash flow, daily sales and much more
Built-in security to help protect your customers' data and your business and reputation from fraud
Apps and software solutions allow you to customize your device to suit your business and your growth
Ethernet and wireless capabilities
Learn more from our partner video.
Accept payments from a smartphone or tablet device with one of these Clover solutions:
Remote Deposit Capture
Deposit checks from the convenience of your office
Same day credit up to 6pm; realize funds quicker, accelerating cash flow
Utilizes a desk scanner and internet access, scanner options for small and large businesses
Scan deposits when it is convenient for you
Checks converted to an electronic image that is then securely transmitted to the bank
Streamline check handling from multiple offices or locations
Saves time; the whole process can be done in a matter of minutes and no need to drive to the bank
Reduce transportation costs and risks and increase efficiencies
Reduce the risk of check fraud by eliminating the circulation of paper checks
For more information on Remote Deposit Capture, go to Frequently Asked Questions.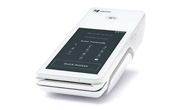 Clover Flex
Robust functionality Ultimate flexibility. Total simplicity.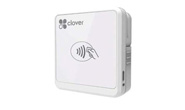 Clover Go
Connect via Bluetooth® to accept contactless, EMV®-enabled chip and magnetic stripe card payments right from your phone or tablet.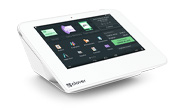 Clover Mini
Get full-scale point-of-sale functionality in a sleek and compact terminal.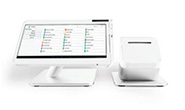 Clover Station
Run your business with our most powerful countertop point-of-sale system.