Optimize your payments and take control of the business funds. Send funds to anyone, anytime.
ACH
Conduct a number of payments 24/7 via Business Online Banking

Payroll, pension, expense reimbursements and dividends
Payments to vendors
Pay state and federal taxes and more

Same Day ACH allows you to complete payments on your terms including the same day the ACH is originated
Schedule one-time or recurring outgoing payments
Eliminate manual check preparations and reduce costs associated with issuing and reconciling
Reduce fraud losses related to stolen checks, counterfeit checking, altered and forged checks
Efficient and accurate processing, providing more visibility to your cash position
Improve cash flow
Increase productivity by automating processes
International Payments & Foreign Exchange
Making International Business Payments?
Regardless of the size of your business, reviewing how you send money internationally is more important than ever. Whether it's buying merchandise from overseas suppliers or paying foreign employees, working with overseas partners is easier than ever – except in one area. While other areas of business have evolved at rapid speed, sending international payments can still be time-consuming and costly.
Peoples National Bank is making things simpler for your business. Our online international payments service allows you to send more than 130 different currencies to over 200 countries and territories.

You'll receive near real-time exchange rate quotes prior to submitting a payment order. This gives you full transparency and control over your cash flow. The funds are exchanged into the recipient's local currency and the transfer can take as little as two days.
Benefits
Send money by wire transfer, direct credit or draft in a total of over 130 currencies
Depending on your size, we offer a user-friendly online platform that can allow you to send payments in minutes
Near real-time exchange rate quotes
No surprise fees
We can track your payments
We offer a wide array of international payment capabilities to keep your business moving. Our foreign exchange services make transactions efficient helping you to save you and your recipients time and money, protecting your bottom line and improving your business relationships.
Help to transform your business today.
Payroll
With our partner Paycom®, Peoples National Bank is able to offer options for your business. Discover a complete solution for payroll and other human resource tasks. These options help save you time and effort so you can focus on your business. You are able to manage the entire employee experience from one application.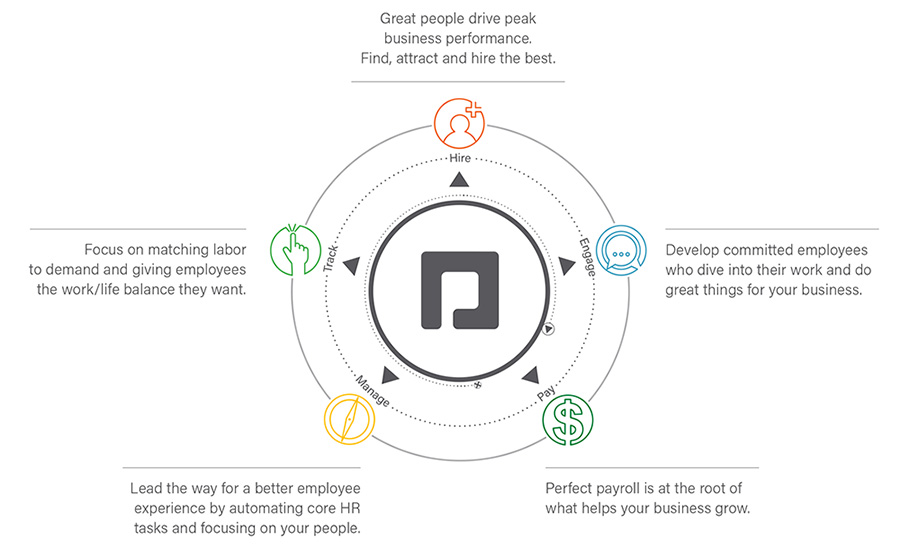 Contact us to see how Paycom® can help your business.
Payroll Card
Benefits for Employers
Saves businesses money by eliminating need for paper payroll checks, postage, and reconciliation
Reduces businesses' need to store large quantities of cash
Streamlines payment processes by auto-loading employees' payroll cards
Simplifies the account reconciliation process by reducing the number of payroll debits


Benefits for Employees
Simplifies the withdrawal process – employees can withdraw from any ATM
Freedom to use the card at any establishment that accepts Visa®
Support available 24/7 through a toll-free phone service for lost/stolen cards
Convenience of not having employees searching where to cash their payroll checks
Purchasing Cards
Simplify Payment and Reduce Costs with the One Card!
The One Card combines benefits of travel and purchasing cards into one card program. It's an expense management solution that allows your clients to pay for everything with a single card — from airfare, to fuel, to supplies.
The card's customizable spending functionality is designed to meet each employee's requirements and manage all of your spending. Your organization can create multiple user profiles to fit each cardholder's needs, such as frequent business travelers and purchasing managers. One Card is a non-revolving, non-interest bearing charge card, typically with an annual spend greater than $250,000.
Manage Your Card Online
With the One Card, your organization can have real-time management with Access Online. This is a proven, integrated payment and card management system that is ideal for corporate clients and public sector organizations.
In addition to comprehensive card program management, reporting and virtual payment capabilities, it also supports cash management strategies, risk management and advanced systems integration. Key system features include:
Online Access 24/7: US based support team that provides easy access to manage transactions, statements, cardholder profiles and cardholder account features.
Transaction Management: view transactions for up to the last 6 billing cycles and add client specific details to transactions, such as purchase receipts, tax information and route for approval; download statements for the last 18 months.
Payment Plus: extends commercial card payments to higher value transactions typically paid by check; provides Accounts Payable (A/P) with the flexibility, float and rebate of a commercial card, along with control and security of a "virtual" card account.
Reporting & Statements: choose from a variety of standard and ad-hoc reports dashboard reporting, which provides summary performance "snapshots" and report scheduler for standard and ad hoc reports.
Financial Extracts: select from standard, general ledger and payment data extracts to integrate into your organizations existing financial systems.
Virtual Pay
Complement your program with the convenience of virtual card account capabilities delivered by Virtual Pay.
Reduce fraud and gain greater control by establishing set credit limit and validity periods.
Gain processing savings when you eliminate costly manual, paper-based processes.
Leverage improved data, reporting and reconciliation to support vendor negotiations and simplify reconciliation.
Improve revenue streams by increasing your rebate opportunity and extend your float.
Three Easy Steps
Submit payments via form- and file-based payment instruction options.
Pay suppliers securely with virtual card accounts or simply deposit funds directly into your supplier's account with straight-through processing.
Monitor payments with Access Online, reporting and financial extract options.
Contact us to see if the One Card is right for your organization!
| One Card Features | How Your Organization Can Benefit |
| --- | --- |
| No annual card fees | Experience no hidden charges with rebates available for qualifying companies |
| Visa Liability Waiver Protection program1 | Receive $100,000 protection, per instance, from misuse by employees |
| Cost savings | Decrease costs associated with the processing of checks, invoices and purchase orders |
| Flexible authorization system and cardholder spending controls | Manage where cards are used and limit company exposure |
| Easy integration with accounting and financial systems | Eliminate many manual processes such as data entry and filing |
| Acceptance around the world | Obtain unparalleled purchasing access |
| Detailed transaction data and full reporting for complete expense management | Get all the data that is needed to measure card program performance and streamline expense reporting |
| Account setup and maintenance | Manage and control accounts online in real time |
| Corporate Billing with flexibility for Individual Billing all under the protection of corporate liability | Manage corporate expenses while holding employees accountable for prompt payment |
| Experienced implementation project managers and relationship managers to help with end-to-end program management strategies | Achieve the greatest cost savings and improved efficiencies from your card program |
| Tax and compliance management support | Eliminate most issues associated with 1099 reporting |
| Supplier management solutions | Identify and develop opportunities with strategic suppliers |
| Automatic travel accident insurance and emergency travel services | Provide added security for employees |
| 24-hour customer service | Receive assistance whenever it is needed |
Wires
Quick and secure same day movement of funds
Direct connectivity with the Federal Reserve for domestic wires
Initiate domestic and international (USD/FX) wire transfers within Business Online Banking, visiting a branch or electronically
Schedule one-time transfers or create recurring templates for future use in Business Online Banking
Only authorized individuals are able to initiate wires
Multiple layers of security are utilized

Dollar limit
Passwords, tokens and alerts
Personal Identification Numbers (PINs) and call recording

Confirmation available for incoming and outgoing transactions