Home Mortgage Loans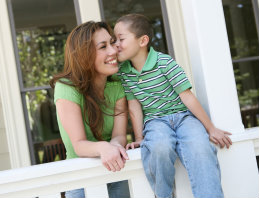 One mortgage fits all — that's something you'll never hear at Peoples National Bank. When it comes to your home-buying needs, our experienced, locally-based mortgage lenders go to great lengths to understand your unique situation and customize financing accordingly.
We offer a wide range of mortgage options to suit customers ranging from first-time homebuyers to investment homeowners. Plus, we handle everything right here where you're looking to buy for the quick, dependable answers you deserve.
Summary

Competitive rates for home purchase, refinance, or construction
Available for primary residence, second homes, vacation homes, or investment properties
Repayment terms suited uniquely to each customer's individual situation
Several lending programs to fit unique needs, including:
Fixed Rate Mortgages
Adjustable Rate Mortgages
Conventional Financing
USDA Rural Housing program
VA Loan program
Home Possible & Home Ready Loan programs
First-Time Home Buyer programs
Jumbo Loan financing
Attentive lending professionals that understand the local real estate market
Free pre-approval for extra confidence when it comes to securing financing
Refinance your current home to potentially lower your rate
Quick and easy online application process
Thorough mortgage calculators that help to determine affordability, your true loan cost, and likelihood of approval
Local decision-making and processing
Personalized service that aligns our offerings with your needs

Financing Options

Fixed-Rate Mortgages

Enjoy an affordable payment with a fixed-rate mortgage for the life of your loan. Your interest-rate will never change. If you're looking for stability...your payment will always be the same.

Conventional Financing

Low fixed and adjustable rates
Down payments as low as 5%
Financing available on manufactured homes
Automated underwriting for quick loan approvals
Local processing for prompt and worry free closings

Freddie Mac Home Possible 97

Low 5% down payment
Flexible closing cost funding options
Low mortgage insurance requirements
Purchase and rate/term refinance
Competitive fixed and adjustable rates

Jumbo Financing

Loan amounts $417,001 to $2 million
Fixed rates available
3/1, 5/1, 7/1, 10/1 ARMs
Non-permanent and permanent resident alien – up to $1.5 million
Purchase, Rate/Term Refinance, Cash-out Refinance

Part-Time Farm

Financing for homes with 5 acres of land or more
No maximum acreage limits
Fixed rate loan
Ideal for country homeowners or weekend farmers – primary residence or second homes (vineyards, permanent plantings, specialized crops)

FHA

No income limits
3.5% down payment required, though may be gifted
Not limited to first time home buyers
Owner-occupied primary residence
Non-occupant co-borrowers allowed
Cash-out refinance may be permitted up to 85% LTV
Low fixed and ARM rates with low caps

Adjustable-Rate Mortgages

This has an interest rate that is fixed for a period of time and can increase or decrease annually. This type of mortgage may be a good choice if you're planning to move or refinance during your loan term.

First-Time Home Buyer

Your first home purchase is an exciting event. We can make it even more exciting by offering very low down payment options and competitive fixed-rates allowing you and your family to take ownership of your new home.