Overdraft Reserve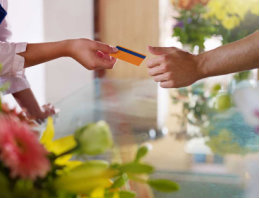 Overdraft Reserve is a special privilege for eligible personal checking accounts and may be granted on checking accounts meeting certain conditions. As long as you maintain a checking account in good standing, we may honor your overdrafts up to the limit assigned. We are not obligated to pay any item presented for payment if your account does not contain sufficient funds.
There is no charge for this service unless you use it. Your Overdraft Reserve privilege limit has been automatically assigned to you for payment of insufficient checks, ACH, recurring POS transactions, bill payment and transfers. If you elect, your Overdraft Reserve Privilege may extend to ATM transactions and everyday POS debit card transactions.
There is an overdraft fee of $33 per item; In addition, if you are overdrawn five consecutive business days, you will be charged a $10 per day fee through the 22nd consecutive business day. We have the right to refuse to pay an overdraft at anytime. Normally, we will not approve an overdraft in excess of your limit, including any overdraft handling charges. You will be required to bring your checking account into a positive balance within 15 calendar days of your overdraft.