Additional Services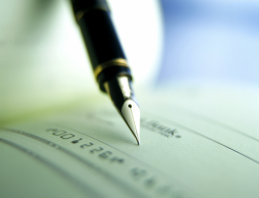 At Peoples National Bank, banking doesn't just stop at accounts and loans. We offer our hard-working customers a wide variety of supplemental services to add ease to their banking lives — online, by phone, in-branch, and beyond.
If you're looking for something specific and it isn't found here or elsewhere on the site, please be sure to let us know! We're always here to make sure banking is convenient for you.
Teller Services
Cashiers checks
Coin counting
Fax service
Routing Number
Peoples National Bank's routing number is: 081206807.
Reorder Checks
Reorder your personal checks online directly through Deluxe on behalf of Peoples National Bank. As the leading supplier of personal check products to banks, Deluxe features The Most Popular Checks in the World®. Deluxe's online check ordering service is fast, easy and secure! Re-Order checks today.
Switch your Account to Peoples National Bank
Switching banks is never easy. But at Peoples National Bank, we help with a great tool to get the process going.
Peoples National Bank offers a simple way to switch accounts from your old bank to Peoples. Our Switch Kit helps you with the necessary forms to transfer your auto payments and withdrawals from your old checking to your new account with Peoples National Bank.
Combined Statement
Get all your Peoples National Bank statements in one monthly statement. Combine your checking account along with your other non-checking Peoples National Bank accounts and get the added convenience of one monthly statement. Ask your Account Officer today about how to combine your statements.
Have all your information in one convenient place
Combines your checking account, along with other PNB non-checking accounts
Everything available via one monthly statement
Avoid storage hassles and confusion
No need to wait on and sort through separate statements
More secure than paper statements; eliminates the risk of mail fraud
Priority Transfer
Save time and simplify your life! Priority Transfer puts your money where you need it, automatically. Transfer between accounts or make loan payments, contact your Banker for details on how to make this work for you!
Safe Deposit Box Rental
Enjoy greater peace of mind by adding an extra layer of protection to your most valuable possessions. Speak to your account officer for further details about safe deposit box rental.
Direct Deposit
Build your balance — automatically. Have all or part of your check deposited to your account balance every month. Speak to your account officer about adding this convenience today.
Wire Transfer Services
Move money across county, state, country, or even world with ease. We offer our customers both domestic and international wire transfer capabilities.