Fraud Alert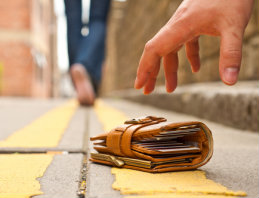 Who is 'Phishing' for Your Personal Information?
Recently, some consumers have been receiving emails that seem legitimate and request updated billing or personal information. These emails are designed to trick you into revealing your private information - possibly a Social Security number, ATM PIN, bank account or credit card numbers. This practice has become known as "phishing".
To make emails seem more realistic, the senders often duplicate the company logo and familiar formats. These emails are often masked under the name of a trusted source such as the FDIC, a trusted financial institution or an Internet Service Provider.
What Should You Do if You Think You've Been Phished?
If you get an email that warns you that one of your accounts will be shut down unless you reconfirm your billing information, do not reply or click on the link in the email. Report any suspicious activity to the company where you maintain your account and to the Federal Trade Commission, immediately.
Avoid Becoming a Victim
The Federal Trade Commission and Privacy Right Clearinghouse, a nonprofit consumer advocacy group, also advise:
Review and verify credit card and bank statements as soon as you receive them.
Report suspicious activity through the Federal Trade Commission Web Site. Avoid filling out forms in email messages. Internet fraud complaints also can be filed with the FBI.
Peoples National Bank is committed to helping you protect your personal information.