Merchant Card Services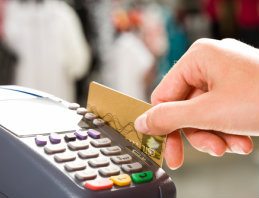 In every area, universally, people appreciate convenience. Provide the ultimate convenience and gain the respect (and cashflow) of your customers with merchant card services. This service offers businesses the capability to process all major credit and debit cards, ultimately making it easier for customers to pay you.
Merchant card services equally help you on the back end — enjoy more accurate reporting, streamline record-keeping, and even accelerate your cash flow. Speak to your account officer about adding on this capability to your business model today.
Summary

Available to Peoples National Bank business customers
Helps you provide additional payment options for your customers
Have the ability to accept all major credit and debit cards
Access to the latest processing technology options – terminals, POS, wireless, computer based and more
Makes it easier for customers to pay you, boosting your bottom line
More accurate online reporting; reduce processing time and errors
Cut down billing expenses, streamline record-keeping
Receive easy-to-read monthly statements
24/7 technical support available 365 days a year