Operating Lines of Credit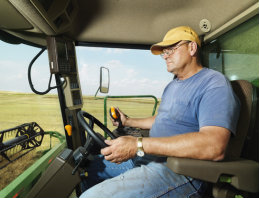 Keep your business operationally sound by providing an anytime source of funds. Once established, your Operating Line of Credit can be withdrawn at anytime — no need to reapply for individual installments.
Plan for seasonal fluctuations, update inventory, boost your working capital, or even manage all of the above and then some. Having a competitive-rate credit line offers your business the flexibility you need to manage today and also plan for the future.
Summary

Competitive rates and adjustable credit limit to address a wide range of business needs:
Seasonal fluctuations
Inventory
Capitalize on trade discounts
Working capital
Ongoing updates
And much more
Provides greater financial flexibility
Repayment customized based on your business's unique needs
Funds available right as you need them; apply once then use again when needed thereafter
Revolving credit – as principal is repaid, more becomes available for use
Only pay interest on the part that's used*
Local decision-making and processing
Personalized service that aligns our offerings with your needs

* Consult a tax advisor.