Money Manager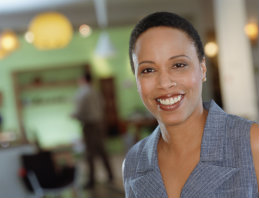 Maximize your earning potential with a money market account that does more for your business. Our Money Manager account provides tiered interest, so higher balances earn higher rates.
No need to lock up cash assets in CDs to enjoy high rates. In fact, access is enhanced with check writing. Have the best of both worlds — interest and liquidity — with this versatile account.
Summary

Competitive, tiered rates
Larger balances earn higher rates
$1,000 minimum balance to receive interest
Enjoy flexibility with enhanced access to funds including check writing:
Unlimited in-person withdrawals or by mail
3 free checks; $12.50 per checks thereafter*
Avoid $10 monthly service fee by maintaining a $1,000 minimum daily balance or a $15,000 average daily balance
Free eStatements available
$1,000 minimum deposit to open

Optional Services

*During any given month, you may make unlimited withdrawals in-person or via the mail. You may make up to 6 withdrawals or transfers to another internal account or third party by means of a preauthorized or automatic transfer, telephone order or instruction, computer transfer, or by check, draft, debit card or similar order to a third party.

** Fees may apply.