Business Statement Savings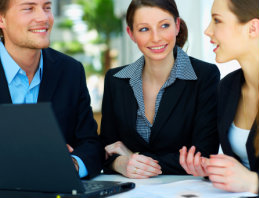 This straightforward savings account can help put your business in a position to take advantage of opportunities when they arise. Receive a competitive rate and access to your funds when needed.
Like all our accounts, online banking allows you to manage your funds easily 24/7. And of course, you get the dedicated service of Peoples National Bank — a local institution just like you.
Summary

Simple, everyday savings solution for unexpected expenses or simple business needs
Competitive interest on your entire balance
Avoid the $5 monthly service fee by maintaining a $100 minimum daily balance
3 free withdrawals per month; $2 per withdrawal in excess thereafter*
Free eStatements available
Statements issued quarterly (monthly with combined statement)
$100 minimum deposit to open

Optional Services

*During any given month, you may make unlimited withdrawals in-person or via the mail. You may make up to 6 withdrawals or transfers to another internal account or third party by means of a preauthorized or automatic transfer, telephone order or instruction, computer transfer, or by check, draft, debit card or similar order to a third party.

** Fees may apply.