Careers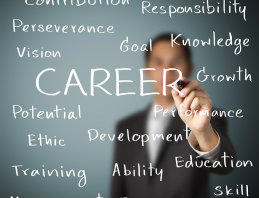 Peoples National Bank seeks caring, customer service-minded individuals who are looking for personal challenge and growth in positions such as sales, technology, finance, administration and management. Wouldn't you love a work environment that rewards creativity and dedication with job mobility, performance compensation and excellent training programs? We offer this and more. We are non-traditional thinkers who work hard and care about the people we serve, while enjoying a family/team atmosphere in our organization.
Peoples National Bank is an Equal Opportunity Employer
Generous Benefits Package Includes:
Flexible "family-friendly" work schedule
Excellent work environment with the most up-to-date technology
Continuing Education and Training Opportunities
Medical, Dental, Vision, and Life Insurance
Long Term Disability and AD&D policies
AirEvac membership
401K with Company Match
Download our Employment Application (PDF)
Application for Employment Part II (PDF)
Current Openings
Receptionist – Corporate Center
Posted: 07/20/16
Peoples National Bank is seeking qualified candidates for the full time First Impressionist position at the Mt. Vernon Corporate Center.
Responsibilities include providing high quality customer service as the receptionist of the corporate center, handling phone calls and visitors along with various clerical duties.
Candidates should demonstrate excellent telephone etiquette & customer service skills, strong verbal and written communication skills, and be able to work independently.
Competitive compensation and excellent benefits package offered.
To apply, click here:
https://workforcenow.adp.com/jobs/apply/posting.html?client=peoplesnb&jobId=15583&lang=en_US&source=CC3
Teller, part time – Mt. Vernon
Posted: 12/02/16
Peoples National Bank is seeking qualified applicants for a part time Teller position at its Mt. Vernon East branch located at 522 Main Street.
Responsibilities will include processing deposits consisting of cash & checks; completing withdrawal and transfer requests; handling commercial transactions; balancing cash drawer daily; cross-selling Bank products and services to meet customer needs; and resolving customer inquiries.
Candidates should demonstrate excellent customer service, cash handling, marketing skills, computer skills and ability to multi-task. Candidates must be available to work flexible schedules, including Saturdays.
To apply, click here:
https://workforcenow.adp.com/jobs/apply/posting.html?client=peoplesnb&jobId=23141&lang=en_US&source=CC2
Electronic Banking Specialist – Mt. Vernon
Posted: 01/13/17
Peoples National Bank is seeking qualified applicants for the open full time Electronic Banking Specialist position at its Corporate Center in Mt. Vernon.
This position will provide a high level of customer service support to customers and staff for all aspects of electronic banking services, including online banking, mobile banking, bill pay and e-statements; ensure effective communication in the implementation, training and promotion of features and benefits of all e-banking products and services; and provide technical support as it relates to electronic media and industry practices related to data security.
Applicants should demonstrate solid knowledge of banking regulations ; two to four years of banking experience, preferably in operations; ability to manage time effectively; proficient knowledge of computer applications/software and effective communication skills.
To apply – click here:
https://workforcenow.adp.com/jobs/apply/posting.html?client=peoplesnb&jobId=24548&lang=en_US&source=CC3